Daily Routine Apps To Help Build Healthy Habits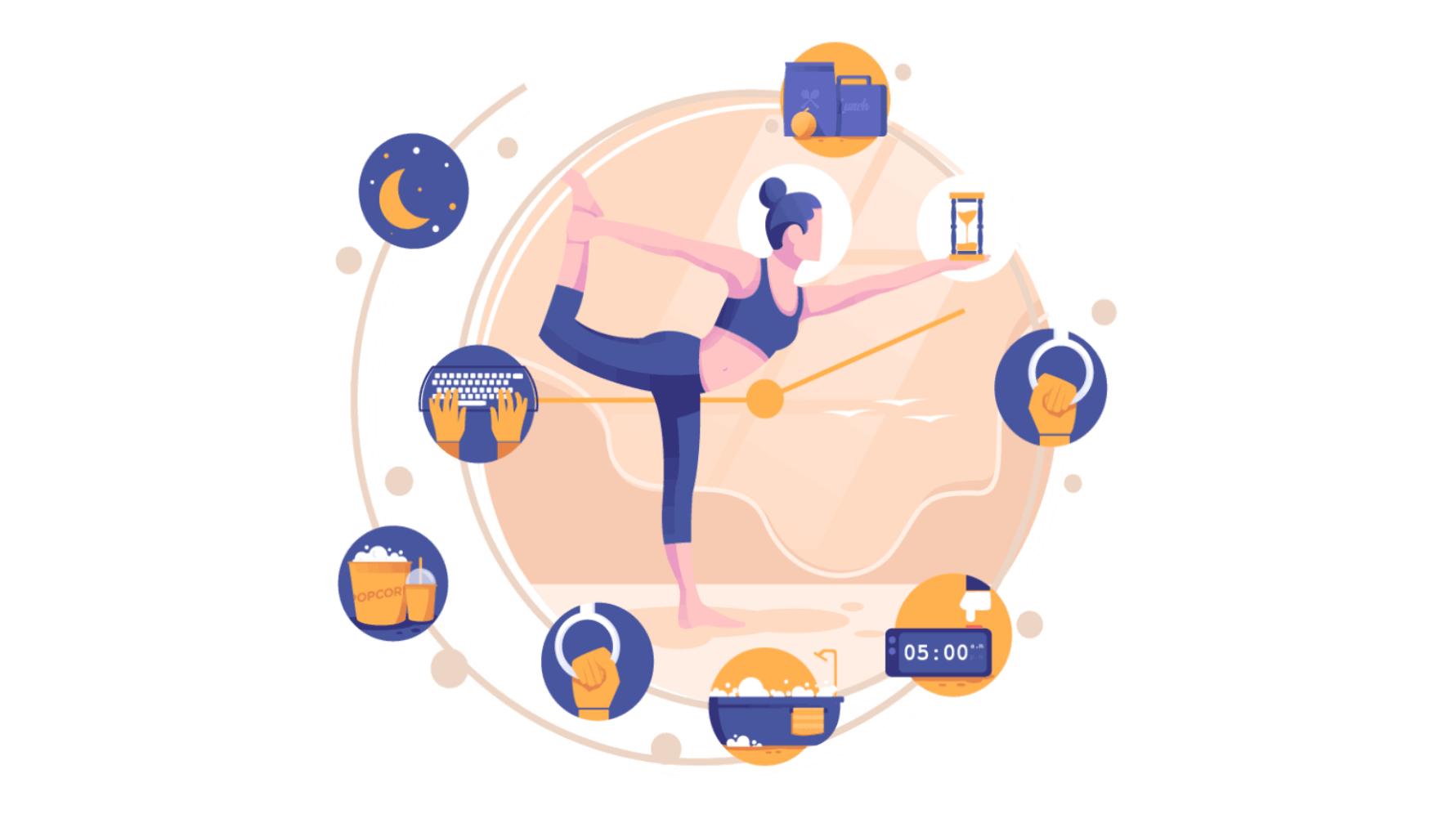 Life can be chaotic! There are days when we don't have to be rushed, but the chaos feels just as prevalent. One way to help manage it all is to consider using a daily routine app.
Whether you're new to the game and are wondering if there are daily routine apps that are worth it or are on the hunt to learn more about free and paid daily routine apps–we've got you covered! If you're looking for something compatible with iOS or Android, we have some suggestions to help. We did the leg work and found the top three contenders in each category.
Are there apps for daily routines?
The answer is a resounding YES, there's an app for that! The world we live in today has an app for everything, and something to help you organize your day is no exception. Free and paid apps are available to help you keep track of your routines and help keep you sane.
Daily Routine Apps for iOS
We've taken on the headache for you in scouring the internet for the best daily routine apps! Here are some of the best options we've found for iOS.
Todoist is a free app that you can install on your phone. It is remarkable for simplicity. There are not a lot of extra features to render the app useless. It has enough to help you keep organized for your days, weeks, and months ahead.
It is excellent for organization and can help you plan days around your needs. Additionally, you can easily add tasks and set reminders to keep you on task. Best of all, you can track your habits and collaborate with others with an appealing setup and user-friendly experience.
We have to mention Google Calendar. Google Calendar is an excellent free option for you to organize meetings, appointments, and activities. It doesn't have a built-in habit tracker, but it does have a tasks feature that allows you to build your own custom daily routine into your existing schedule. To do this, start how you would normally create a new event and select "Task" from the options. Because this is a different type of event, the color will differ from that of your normal events making it easier to visually differentiate.
Momentum habit tracker is a great app that is free for you to download to your phone. It does have a way for you to make in-app purchases, but there is a basic option that you can use as well.
This app allows you to create healthy habits that you want to keep in your daily routine to help you reach your goals. It gives you the option to put widgets on your home screen to help keep you accountable. The app will also collect your data to show you your stats and make them easy to read with charts.
Daily Routine Apps for Android
Check out here some of the best apps we have found that work for Android users:
We must mention the Todoist app here again. It is available for iPhone and Android and it really is such an excellent option to help you get organized. Plan your day, add tasks, set reminders, and track your habits — it has it all!
Notion is an app where you can keep track of notes, documents, and tasks. It has an easy organization system where you can drag and drop anything to help you keep everything organized.
The app allows you to collaborate with others and is also available on desktop, so you can pick up the tasks that you have been working on from your mobile device or computer as needed.
Overall, the Notion app is great for someone who needs to keep tasks and documents organized. It does lack the routine aspect that some of the other apps offer. Notion is free but has in-app purchases available.
Any.do is a great option and is compatible with multiple platforms! This app allows you to create tasks quickly and will remind you to keep up with the goals you've set. Any.do also allows you to create widgets so that your tasks can be visible at all times.
Andy.do's focus mode feature is great for those that need a little help getting tasks done without additional distractions!
Daily Routine Apps for Families
Families can have different needs than an individual. Here are some excellent daily routine apps to help you keep everyone in your family, and their schedules, accounted for.
Cozi is a great family app that allows you to coordinate multiple schedules in one place. It is a great place to keep your family all on the same page and get your schedules lined up so you know where everyone is.
Cozi allows you to make and share shopping lists, organize recipes, and plan meals. Cozi also sends reminders to help you remember what's going on so others don't have to.
Our home is a great way to get your family involved in routines that help keep family life organized.
With OurHome, the app gives you a great place to track chores and tasks in a way that will maximize motivation by giving out rewards, but in a responsible manner. This app can be made to fit your family's exact needs.
Google Calendar again must be noted. In addition to the features above, Google Calendar is super simple to reference and update from a mobile device or desktop. It's a highly customizable free option for those out there that prefer to make their own rules. Keep in mind that Google also offers many free resources that can be helpful when working on family productivity.
Syncing Apps in One Place To Boost Productivity
There's a chance your family uses several different apps for scheduling, and it would be beneficial to see everyone's tasks and events in one place. If that's the case, Skylight Calendar has you covered. You can sync apps like Cozi, Google Calendar, and other commonly used digital calendars and display them all together on a physical device for the whole family to see.