The 4 Most Popular Digital Family Calendars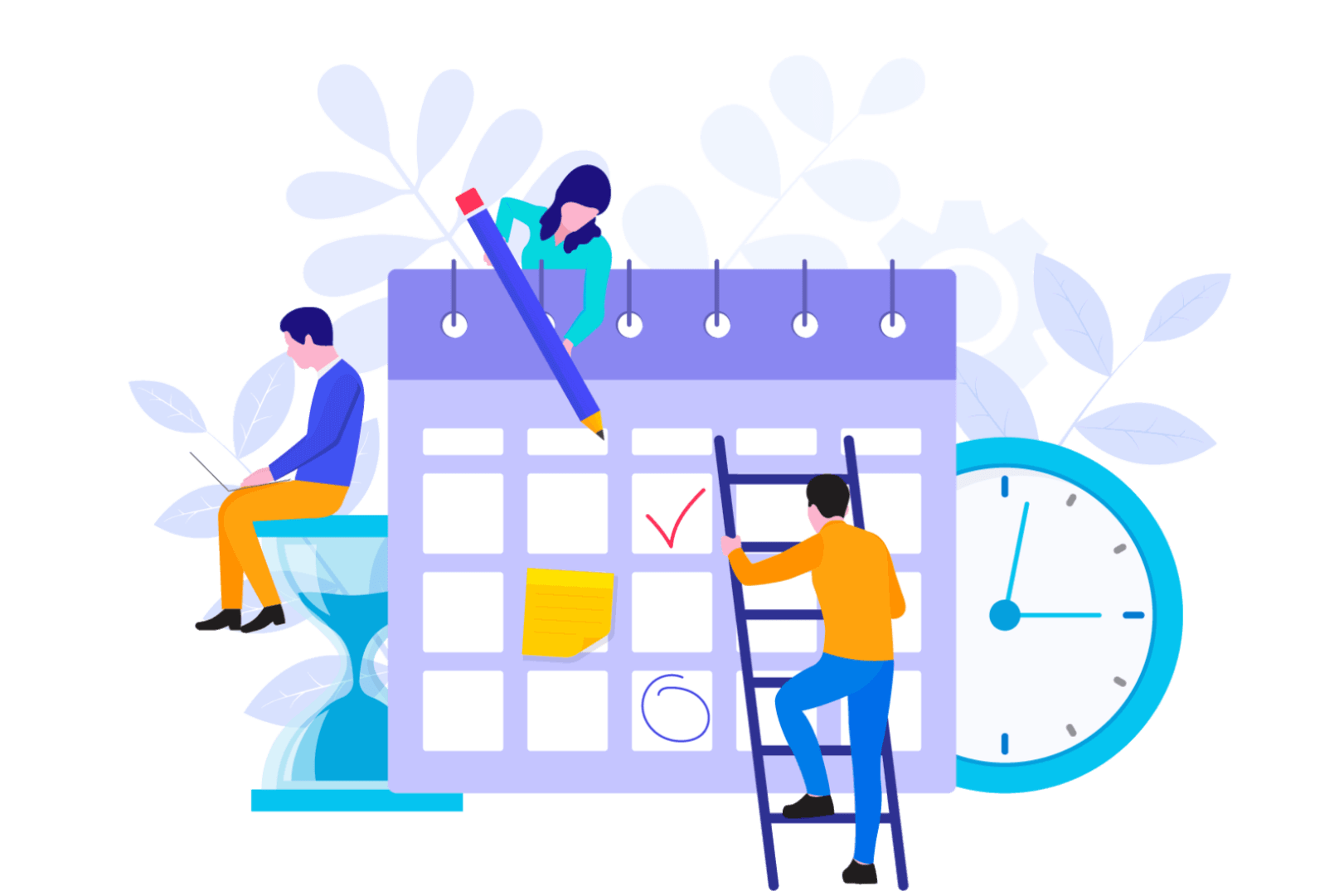 Life is hectic! Maybe you have a few kids. Your career may be booming. You have activities all over the place, and it seems the only way to keep up with everyone is by using a family calendar!
Now, we all wish we could be that Pinterest mom with the neatly color-coded whiteboards to keep everyone and everything organized. We respect those moms, but we also know not everyone is like that.
Considering a digital family calendar is a great way to help keep your family organized and your life on track. You have games, activities, projects, and everything else to keep up with it all in one place. A digital calendar is an excellent solution to family logistics!
What is the best calendar app to share with family?
There are plenty of free and paid calendar apps on the market to consider.
Google Calendar
You can create a calendar specifically for your family with a Google calendar. You can invite people to be part of your calendar so everyone involved can see what is going on in the family. Events can be created, edited, and deleted by anyone with invited access to the calendar.
The Google Calendar can be used on your computer or mobile device.
Apple Calendar
If you have an iPhone or any Apple product, you can access the Apple Calendar. Calendars for Apple can be used similarly to those of Google. You can add a Calendar and add a family name. You can share the calendar with other iCloud users.
Apple has a simple-looking app and is easy to set up. While sharing calendars can be done within iCloud, you can also sync the Apple Calendar to Google Calendar if you prefer that interface.
Outlook Calendar
Outlook is another free calendar that you can use to keep your family organized. Many businesses prefer to use outlook to keep their teams and meetings in order.
With the Outlook Calendar, you can schedule events, set busy times, and invite people to your events. Outlook has a cool feature where after you set up a family calendar, it creates a hub where everyone in the family can communicate.
Cozi Calendar
The Cozi Calendar is specifically geared toward families. This calendar can help with schedules for school, work, and events for each family member. You can share grocery lists and create chore charts so the whole family is pitching in to keep up the house.
So, what is the best family-sharing calendar app?
There are so many apps out there that can help you with your family's needs. The Google Calendar seems to be the most widely used—especially considering the vast number of Gmail users. After Google Calendar, Outlook and Apple Calendar follow closely behind in popularity.
While others may be more widely used, the Cozi Calendar should not be discredited. So many features can be used to help keep everything—and all the extras—organized for your family.
What happens if you all have different apps?
You may have multiple separate calendars for your personal life, work-life, and family life. If you have a partner, they also likely have their own calendar—and it can be truly hectic trying to keep everything straight.
One option is to use a smart home calendar display that allows you to sync and display all of these calendars in one place. It can be placed in a common area of the home so the whole family has access to where everyone is and what everyone is doing.
Conclusion
There are many apps out there that can help you organize your life and help you keep tabs on your family. Choose what works well for your family and what you feel most at ease using.
And when life has you using different calendars for different needs—consider syncing them all in one place for your sanity! Happy Syncing!